We are now accepting bookings for 2022 to travel to Beretta in Gardone Val Trompia, Italy.
To register your interest in one of the limited places for this once in a lifetime experience please email vip@premierguns.co.uk. We would like to take this opportunity to send our thoughts and best wishes to our friends and colleagues at Beretta.
"You are invited to the oldest most respected gunmaker in the world"
As a Premier Guns VIP you will spend two days in the stunning Gardone Valley, Italy's gun making capital. This is where your journey for gun fit perfection begins. You will have the opportunity to visit the Beretta Factory as well as experience the superb engraving studios and the private collection of the Beretta family.
Premier Guns are the UK's number one shotgun dealer. Owners Nick Cross and Matt Morgan share over 60 years of gun trade knowledge and experience. 
As appointed Beretta Premium Dealers they offer the full portfolio of Beretta Game and Sporting shotguns.
The ethos of Premier Guns is very much about the desire to supply what is absolutely correct for the customers needs. Where shotguns are involved, this can only mean, premier individual custom stock making, and this is how the Premier Guns VIP Experience was born.
.
"Worth the Journey"
Professional gun fitting by David Beardsmore
David is highly regarded as a top shooting coach in the UK. David started shooting at a very early age and represented England at international level in his late teens. From there he progressed to become a regular face in the England team for his chosen discipline 'English' skeet.
David is a double world champion and although he now rarely competes he has established himself as a game/clay coach at the very highest level with many top shooters as his clients. David is a Premier Guns sponsored shooter and brand ambassador with a reputation for being an absolute perfectionist when it comes to gun fitting. With David, 'near enough' isn't good enough. With credentials like this we are proud to have David on board as a key part of the VIP Experience process. Naturally, David chooses Beretta.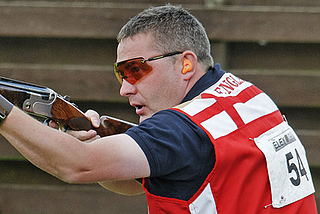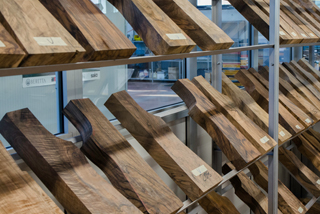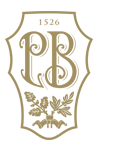 The importance of gun Fit – As with any competitive sport it is essential to have the right equipment. What is even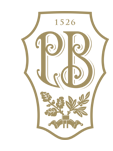 more crucial is that the equipment is suited to the Sportsman. We are all different shapes and sizes and have varying physical features. A gun must 'fit' the individual in the same way that a bike must fit a cyclist and a tennis racket a tennis player. Another analogy to consider is having a tailored suit,  shotguns should be no different.
Mass produced shotguns are exactly that. Manufacturers produce 'standard' dimensions for a worldwide market. This means that many people that purchase an 'off the shelf' gun  will either need to have the stock altered or compensate for ill fitting.
 The only way to ensure absolute precision when it comes to gun fit is to start from scratch with a solid 'blank' of wood. This blank canvas enables the shooter to achieve all the crucially important variables. As a VIP Experience customer you can be assured of gun fit perfection in the following areas
.
• Length of pull  • Drop at comb  • Drop at heel  • Cast  • Pitch  • Shape of grip  • Radius of grip  • Size of grip
Please play the video opposite to find out more.
"The Premier Guns VIP experience was one of the best, informative  and the  most enjoyable experiences I  had  since I started shooting. It was truly a VIP experience where nothing was too much trouble for the Premier Guns team."
Please contact us on 01889 565982 or vip@premierguns.co.uk regarding your specific VIP Experience requirements and to check available dates and prices.