This year promises to be another great year for Premier Guns customers wishing to enjoy the very special experience of a VIP to trip to the worlds oldest and most respected gunmaker.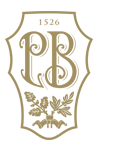 This Premier Guns VIP Experience is available for anyone wishing to purchase one of the following guns with a custom fit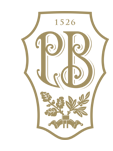 bespoke stock to ensure exactly the right fit.
690 III Sporting and game (12 and 20 gauge) • 692 Sporting, Skeet and Trap  • 692 Black Edition Sporting/Trap  • 687 EELL Game (12 and 20 gauge)  • 687 EELL Sporting  • DT11 Sporting, Skeet and Trap  • DT11 Black Edition Sporting/Skeet and Trap  • All Beretta Premium guns
Right from the initial meet at the airport you will be accompanied by two Premier Guns representatives and shooting world champion and top shooting coach David Beardsmore. This means that you can relax fully and enjoy the whole experience. From the world class gun fit from David to the breathtaking sights of the Gardone Valley from the Beretta VIP suite everything is taken care of by the Premier Guns team.
Itinerary - Day One
Meet and greet at airport followed by VIP breakfast/lunch

Flight to Milan Bergamo airport

Transfer to hotel for evening drinks and meal then relax and enjoy the surroundings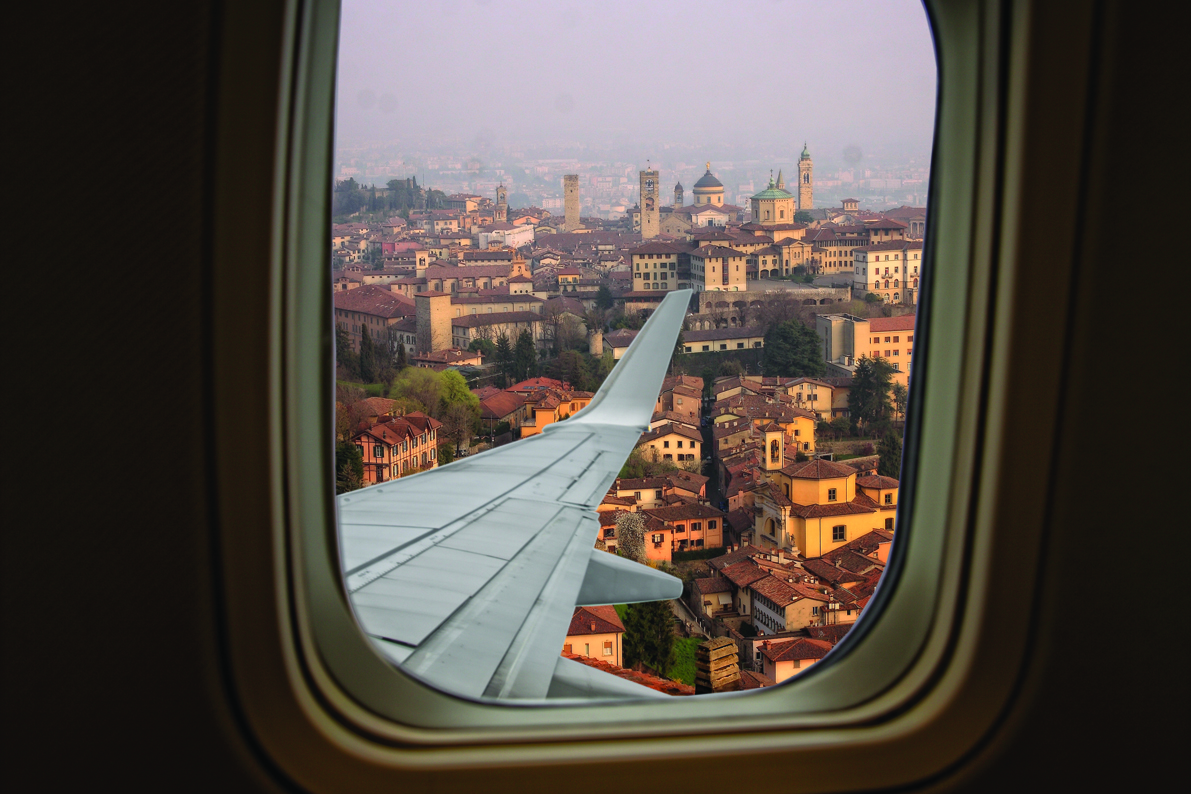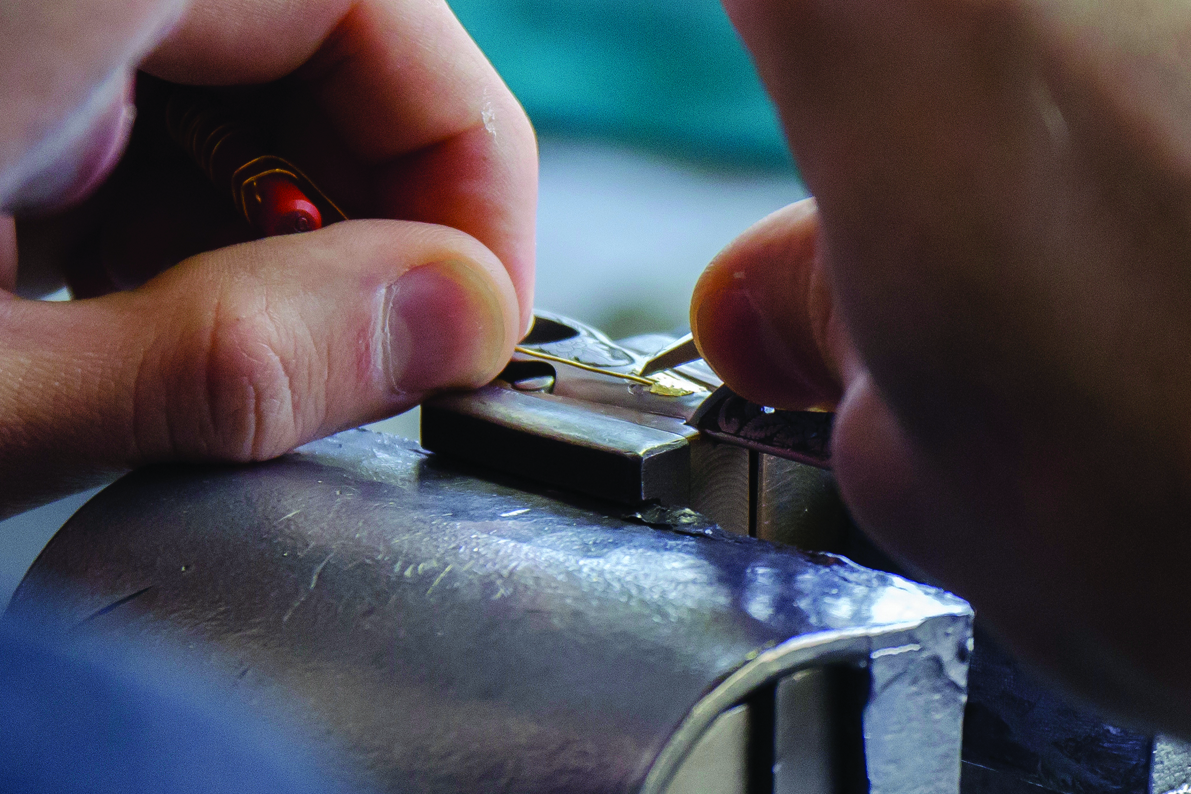 Itinerary - Day Two
Visit to Beretta Custom facility to be fully measured by dedicated stockworker and fitted by David Beardsmore. This is in depth bespoke work and covers all variables including, drop, pitch, cast, length,comb thickness etc

Pattern plate testing to ensure correct measurements

Wood selection in Berettas premium woodstore (upgrades available)

Lunch at local restaurant

2nd fitting with both stock worker & Dave with newly 'profiled' stock

Pattern plate testing

Final adjustments

Choose options  for forend, chequering style, finish etc

Return to hotel to relax, evening meal and drink
Itinerary - Day Three
Exclusive factory tour of the private firearms collection of the Beretta family at Beretta Villa.

Guided factory tour of main production plant Beretta (1)

Lunch in the Beretta VIP suite

Visit to the Beretta Premium Gun engraving studio

Transfer to  Milan Bergamo airport for return flight home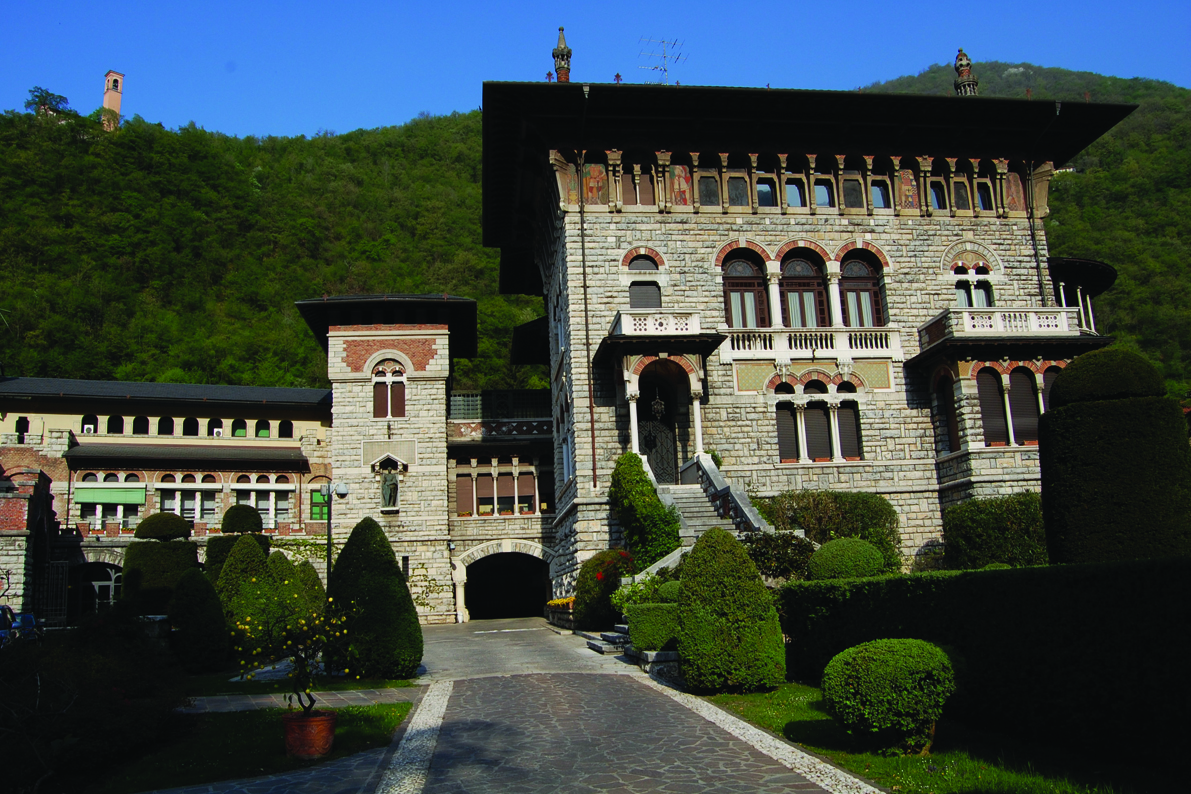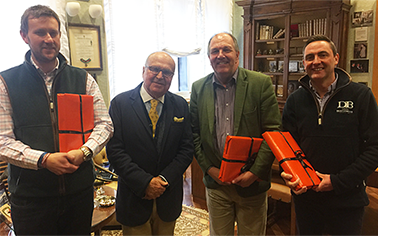 • Nick, Matt and David receiving a special thank you from Dr Ugo Gussali Beretta.
Throughout this very special visit you will receive the very best in hospitality from Premier Guns and David Beardsmore.
We have an excellent relationship with both the stock makers and the team at Beretta. Our input can prove invaluable and we are there to help should you need anything at all. David himself is an absolute perfectionist when it comes to gun fitting and it is not unusual for us to be the last people out of the building! The bottom line is that the gun fit is absolutely critical to ensure progression in shooting and it is the focus of the trip.
Regarding costs, this is based on the Beretta model that you choose as the custom stock surcharge does vary. Please advise what model you are interested in so I can quote accordingly?
In order to ensure that you have the very best experience that Premier Guns and Beretta have to offer, this year we are pricing the trip as a package. Right from the initial drink at the airport to the last slice of Pizza, there is just one price. So all you need to bring is your camera, shotgun license and passport, nothing else.
Please understand that due to the sheer scale of the work involved and what is crammed into this experience, that it is limited to 6 customers per visit.
This truly is a superb experience and one that is not to be missed. The feedback from previous trips has been completely overwhelming.

Please contact us on 01889 565982 or vip@premierguns.co.uk regarding your specific VIP Experience requirements and to check available dates and prices.